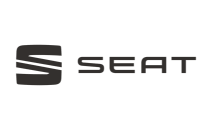 A reliable German translation
partner for your company
Individual approach
Each Hungarian translation request is processed according to the individual requirements of the client, within the agreed deadline and with preserving the appearance of the original text.

Unambiguous terminology
Clarity and consistency with professional terminology is a prerequisite for quality Hungarian translations. You can rely on the terminology in the translations to be in line with established practice and your own requirements.

Quality assurance
The quality of our services and processes is confirmed by the ISO 9001 quality management system and ISO 17100 translation services certificates. Your Hungarian translations are in good hands with us.

Professional translators
Hungarian texts are always translated by translators who are also specialists in a particular field. With hundreds of vetted translators, we cover areas ranging from avionics to life insurance.

Speed and flexibility
Thanks to our many years of experience and modern technology, we can involve several translators, revisers or native Hungarian speakers at the same time and translate large texts even at short notice.
Technology on your side
Modern translation support software recognises similar or already translated parts of the text. It creates a database from the translated Hungarian text in real time, so that the same sentence does not need to be translated twice. Thanks to them, the Hungarian texts are more uniform and translated in less time.
Why order the Hungarian translation in Otago?
We work exclusively with certified Hungarian translators.
Our translators cover dozens of specialisations.
We will provide additional screening for native Hungarian speakers.
We provide official translations of documents from and into Hungarian.
Ordering and delivery of the translation is quick and easy.
We approach each request individually.
Interesting facts about the Hungarian language and Hungary
The Hungarian language, also known as Hungarian, belongs to the group of Uralic languages. It is the only official language of Hungary and has more than 10 million speakers in Hungary and roughly 3 million speakers abroad. The history of the Hungarian language dates back to the 10th century, when Hungarian tribes came to the area we know today as Hungary.
Before the arrival of the Hungarians, the area was inhabited by different tribes speaking several languages. However, Hungarian has no closely related languages in the area. According to several theories, Hungarian evolved from the languages of the indigenous inhabitants of the area or from languages from Siberia, where another group of Uralic languages originated.
The earliest surviving written records of Hungarian date from the 10th century, when the Latin alphabet began to be used. Hungarian has evolved over the centuries, with various influences, especially from German and Slavic languages.
In the 16th century, there was an effort to normalise Hungarian and create a written form of the language. At that time, diacritical marks also began to be used, which allowed for better phonetic transcription of Hungarian. In the 18th and 19th centuries, Hungarian became the national language of the Hungarians and at the same time became the language of culture and literature.
In the 20th century, Hungarian became even more widespread and gained international recognition. Currently, Hungarian has 10 dialects, which differ not only in pronunciation but also in terminology. Nevertheless, the uniform written form of the language is preserved.
Interesting facts about Hungarian
Hungarian does not distinguish grammatical genders, nor are the distinct pronouns she or he used.
Unique grammar: Hungarian has a very unique grammar and has, for example, 18 different cases that are used to inflect words.
Diacritics: In Hungarian, hooks and lengths are often used above letters to indicate a sound change or to emphasise a particular sound in a word.
The photonic system: Hungarian has a very rich phonetics and contains many vowels and consonants that are pronounced in different ways.
Long words: Hungarian tends to form long words because some words are formed by adding a prefix or suffix to a word. The longest word in Hungarian contains up to 44 letters and means "socio-economic development".
Grammar: In Hungarian, the word order is very strict and usually does not deviate from the basic form of condition, predicate and attributive. Such a word order allows for different grammatical forms in Hungarian that other languages express by means of word endings.
Hungarian uses a different order when giving e.g. first and last name, address and date is different than in other European languages:
Countries where you can speak Hungarian
Hungary 10 million speakers
Romania 2 mil.
Slovakia 500 000
Ukraine 250 000
Serbia, Croatia, Slovenia: total approximately 700 000
Austria 50 000
In addition to being the official language of Hungary, Hungarian is a minority language in several neighbouring countries:
Romania: The Hungarian minority in Romania makes up around 6% of the population. Hungarian is spoken mostly in villages and towns in the Transylvania region.
Slovakia: The Hungarian minority in Slovakia makes up approximately 8% of the population. Hungarian is the official language in the southern parts of Slovakia.
Serbia: The Hungarian minority in Serbia makes up approximately 3% of the population in Vojvodina.
Ukraine: The Hungarian minority in Ukraine makes up approximately 0.3% of the population, you will first meet them in the Transcarpathian region of Ukraine.
In addition to these countries, you can also find Hungarian speakers in other parts of the world, especially in the USA, Canada, Australia and Israel.
Interesting Hungarian discoveries and innovations
Hungary has a rich history and culture that includes many important discoveries, inventions and contributions to humanity. Here are some of the most significant discoveries to come out of Hungary:
Rubik's Cube: Inventor Ernő Rubik created the Rubik's Cube in 1974. This toy has become a global phenomenon and has been sold in millions of units worldwide.
Language technologies: Hungary was one of the first countries to develop software technologies for speech recognition and speech synthesis.
Horse seat: The horse seat, also known as the carriage seat, was invented in Hungary at the end of the 18th century. This seat was used all over the world and was used to transport people and goods.
Vitamin C: In 1937, Albert Szent-Györgyi, a Hungarian biochemist, isolated vitamin C from lemons and oranges.
Modern helicopter: In 1928, inventor Oszkár Asbóth developed the modern helicopter with wings on rotors. His invention had a huge impact on military and civil aviation.
Kinetic device: The inventor Ányos Jedlik developed the first electric motor in 1828, and a few years later the inventor Károly Zipernowsky created the kinetic device that is the basis for modern electric motors.
Daylight saving time: Hungary was one of the first countries to introduce daylight saving time. This change was first made in 1916.
Modern ploughing: The inventor János Cziráky changed agricultural production and helped to increase the harvest with the invention of the modern plough.
Car airbag: In 1967, Tamás Irinyi, a Hungarian, developed the first airbag for cars, which was used in Japanese Honda cars.
The Hungarian language differs from most European languages because it belongs to the Uralic language family, making it unrelated to the Indo-European language group. One of the most interesting features of Hungarian is its agglutinative character, where complex words are formed by adding suffixes to the root word. This allows for an incredible level of wordsmithing and flexibility. In addition, Hungarian exhibits vowel harmony, a unique system in which the vowels in a word must agree in terms of precedence or backness. Thanks to its rich variety of cases, Hungarian also offers a complex case system, which contributes to its expressive power and eloquence. Exploring the structure and nuances of Hungarian will undoubtedly arouse curiosity and appreciation for this extraordinary and captivating language.
Interesting Hungarian words and expressions
The Hungarian language is characterised by expressions that convey a unique cultural perspective. For example, the word "édes" means "sweet", but it is also used to refer to a loved one, indicating the poetic nature of the language. Hungarians also have phrases like "te vagy a nap sugarában", which means "you are the sun of my day", which is a sincere way of expressing affection. In addition, the word "cuckoo" describes someone who playfully teases or annoys, making him an addition to everyday conversations. When you immerse yourself in the world of Hungarian expressions, you will find yourself captivated by the warmth and creativity of this beautiful language.
Historical facts
The roots of the Hungarian language go back to the ancient Hungarians, nomadic tribes who settled in the Carpathian Basin more than a thousand years ago. Hungary's central location has exposed it to various cultural and linguistic interactions throughout history. The presence of the Ottoman Empire, the influence of the neighbouring Slavic, Germanic and Romance language areas, as well as the influence of Austria-Hungary have left their marks on the language. Despite these external influences, Hungarians have retained their linguistic identity, reflecting their strong cultural heritage and resilience. Exploring the historical journey of Hungarian provides valuable insights into the country's rich past and the complex relationship between language and culture.
Reviving Hungarian identity
The revival of the Hungarian language is a story of cultural commitment and national pride. In the 19th century, in the midst of political upheaval and oppression, there was a conscious effort to promote Hungarian language and culture as a means of affirming national identity. Visionary leaders and writers such as Ferenc Kölcsey and Mihály Vörösmarty played a key role in shaping the modern Hungarian literary language, which included both classical elements and contemporary expressions. In spite of adverse periods and oppression, Hungarians have never wavered in their determination to preserve their language and heritage. The emergence of an independent Hungary after the First World War further strengthened the position of the language, leading to its official recognition and development as a key aspect of the nation's identity.
Hungarian language in pop culture
Even if you don't speak Hungarian, you may know famous movie catchphrases or song lyrics that have Hungarian roots. For example, the iconic phrase "May the force be with you" from the movie Star Wars was inspired by the Hungarian expression "Az Erő legyen veled". Hungarian folklore and culture have also inspired fictional languages in literature and entertainment. The constructed Dothraki language in the Game of Thrones series was partly influenced by Hungarian phonetics and linguistic elements. Discovering these connections to pop culture adds an entertaining dimension to the widespread influence of Hungarian.
Hunglish – a unique Hungarian-English blend
A mixture of Hungarian and English often arises in conversations between bilingual Hungarian speakers, leading to linguistic confusion. Hunglish can manifest itself as creative phrases, humorous idiomatic expressions or word games. For example, a Hungarian speaker might say "meat" instead of "meet" or "Monday" instead of "money". This linguistic fusion is evidence of the influence of multiple languages on the everyday life of the speaker. Hunglish shows the friendly and playful side of language, where communication transcends strict linguistic boundaries and people find joy in the shared experience of linguistic diversity.